Heaven and the Afterlife by Kathy Carmichael: Author Interview, Tour, and Giveaway with Celebrate Lit.
About the Book
Book: Heaven and the Afterlife
Author: Kathy Carmichael
Genre: Christian Non-Fiction
Release date: October 25, 2020
What lies on the other side?In this relevant and life changing story, Kathy Carmichael details her experiences so that you may share, learn and receive comfort from them.Imagine being given the opportunity to meet with Angels, Saints and Jesus Christ face-to-face. Imagine watching the recently-passed step through the Pearly Gates. Imagine knowing that if you ask, God and Jesus can be an intimate part of your life. This isn't your typical self-help book, yet reading about these events may change you and your life forever.Journey to heaven in this firsthand account of the Glory of God and the afterlife.Wires and tubes were connected to almost every available space on Kathy's body as she lay in her hospital bed awaiting surgery. In the days leading up to her illness and then later post-surgery, Kathy experienced incredible supernatural events. She has been tasked with sharing what happened to her with you, bringing you evidence of the afterlife.In this inspiring spiritual flight to Heaven and back, you will learn more about prayer, blessings, miracles and the generous love and understanding available to each of us. "God is our refuge and strength, a very present help in trouble." ~ Psalm 46:1*Have you had a near-death experience also known as an NDE?
*Has an angel ever brought you a message, protected you from harm, or visited you?
*Has your soul ever been transported to Heaven?
This book explores events such as these, and you will learn you are not alone. You may come to a deeper and abiding love for God and humanity. It's likely you will no longer have as much fear relating to death or dying. Heaven, Jesus Christ and the Holy Spirit are real.This volume also includes bonus material such as:
*Thinking About Heaven: Reader Questions
*Map of Near-Heaven and parts of Heaven
*Meaningful Scripture and Quotes
*Photos relating to Kathy's life and hospital stay
*Foreword by John Carmichael
Click here to get your copy!
Interview:
If you could tell your younger writing-self anything, what would it be?
I would tell myself that it's okay not to be a perfect writer. That it's okay to write even though I might not be wise enough. That I have something to say, even if it's not prophetic. I put myself back by years and years because of fears like that. I would tell my younger writing self, "Do not be afraid," and "Just have fun and do it."
What was an early experience where you learned language had power?
You may find it surprising, but I learned that language had power not by writing fiction or non-fiction stories per se, but by writing a speech for my middle school speech class. I learned I had the power to make people laugh, and that was a heady experience. The teacher had a list of ten different speeches we needed to give during the semester. After my first humorous speech, I scratched my head, twisted and turned, trying to find a way to make each speech funny, if possible. I loved it. That's when I learned that what I wanted to write was comedy.
How many unpublished or half-finished novels do you have?
I have tons of unfinished novels—probably at least twenty. I can't give a number because there are too many. Few of them are longer than the first four chapters, though. It's on completion of Chapter 4 that I learn whether or not I have a full book, or it's just an idea. Sometimes a further idea will come to me and allow me to go back and add the idea to an unfinished book, which permits me to finish it. I did that with Here Comes Trouble. I had half of an idea and four chapters written. When the idea occurred to me, it fit perfectly, thus allowing me to finish because a full story was there.
Do you think you'll ever complete all of them?
No, I don't think I'll be able to finish all of my unfinished books because they aren't finished because they aren't yet ripe. However, I did go back once and turn an unfinished novel into a novella. So you never know if or how I can use them. These days I'm intent on attempting to write another novel because my last book was Christian Non-fiction, which was a huge departure for me from what I usually write (sweet/clean romantic comedy and comedic mystery).
Now that I've written Heaven and the Afterlife, my muse is laying in wait, watching for my next Christian Non-fiction project. I suspect it won't be a novel, but something short that resonates in my soul. We'll find out before long!
Do you hide little secrets in your books?
Yes, I sort of hide things in my books. For fun. As an instance, in my first published book, Chasing Charlie (a sweet/clean romantic comedy), I hid many jokes with myself. The hero's name is R. Davis Murphy, but I never told the reader what the R stood for. It's a secret! But, shh. I'll share with you guys, but remember, it's a secret! "R" stands for Rhett. It was merely a little personal joke with myself, but I love leaving small things like that in my books. And so far, no one has ever called me on it or asked. Not even my editor!
What was the most challenging aspect of your Christian Non-fiction book?
I found it particularly challenging that I was instructed by Holy Spirit to write Heaven and the Afterlife around events rather than chronologically or linearly. That sounds a bit crazy, and I suppose to be a writer, non-writers often tend to believe we lean that looney way. Yet, in this case it was very clear to me how I was expected to write the book. After my near-death experiences, it's not surprising to me that Holy Spirit encouraged (or elbowed) me to write the book about those events, but it was surprising when Holy Spirit directed me on how to write about them. I felt both honored by and terrified of the task. I'm just a comedy writer—what do I know about Christian Non-fiction? Having Holy Spirit as a co-writer made my job possible, but it was extremely challenging and inspiring.
About the Author
With a deep and abiding love of our Heavenly Father and his son, Jesus Christ of Nazareth, who came into this world to save us, Kathy Carmichael is compelled to share her astounding spiritual experiences with others. She believes part of her mission on this Earth is to help people feel better, whether it's through her writing or her (at times, sophomoric) sense of humor.
A USA Today bestseller and award-winning author, she lives on a canal along Florida's west coast with her Scottish husband of over 40 years, one son, two cats, a part-time grand-dog, and a bevy of dust bunnies and seagulls.
Kathy has written primarily comedic clean/sweet romance, cozy mysteries, and non-fiction articles and workshops. She has been recognized by the American Library Association's Booklist magazine with starred reviews in both the Mystery and Romance genres. Kathy is well-known for her fiction-writing seminars, including her short synopsis workshop.
Kathy loves hearing from readers.
More from Kathy
Many times as I sat down at my keyboard to work on this book, I have been encouraged by Holy Spirit to count my blessings.
Has anyone reminded you to count your blessings? If so, when you examine the numerous ways you've been blessed and begin to list the numerous blessings in your life, do you feel eternally grateful?
It's part of our humanity that we tend to lose sight of those blessings while dealing with our day-to-day cares. Yet when we stop to think about how many good things are steadfast in our life, outside of the setbacks, gratitude washes over us.
I believe I was encouraged to look at my blessings as a means for me to overcome my obstacles. Healing from my physical ailments has been time consuming and difficult.
Yet, when I look at my blessings…
Like you, I have been blessed in a multitude of ways. Recently I have been blessed even more so. A large part of that blessing was my being allowed to remain alive and still walking God's green Earth. An even bigger blessing was the amount of time I was granted to spend in Near-Heaven, which is a setting running immediately beside Heaven, and the glimpses I was permitted of Heaven itself.
Not everyone has such amazing opportunities, and even fewer have the chance to tell about it afterward.
 Please allow me to share my story with you.
Blog Stops
Debbie's Dusty Deliberations, March 10
Texas Book-aholic, March 11
Cats in the Cradle Blog, March 11
Ashley's Clean Book Reviews, March 12
For Him and My Family, March 13
For the Love of Literature, March 14 (Author Interview)
deb's Book Review, March 15
A Modern Day Fairy Tale, March 16
Because I said so — and other adventures in Parenting, March 17
Blossoms and Blessings, March 18 (Author Interview)
Godly Book Reviews, March 18
Locks, Hooks and Books, March 19
Musings of a Sassy Bookish Mama, March 20
Truth and Grace Homeschool Academy, March 21
Through the Fire Blogs, March 22 (Author Interview)
Inklings and notions, March 23
Giveaway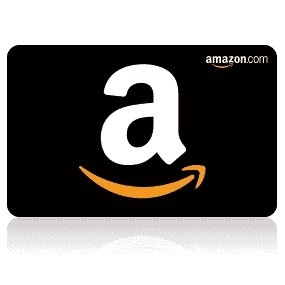 To celebrate her tour, Kathy is giving away the grand prize of a $50 Amazon gift card!
Be sure to comment on the blog stops for nine extra entries into the giveaway! Click the link below to enter.
https://promosimple.com/ps/1095b/heaven-and-the-afterlife-celebration-tour-giveaway