The Ring Does Not Fit by Sunshine Rodgers: Author Interview, Tour, and Giveaway with Celebrate Lit.
About the Book
Book: The Ring Does Not Fit
Author: Sunshine Rodgers
Genre: Romance, Fiction, Christian, Fantasy
Release Date: November 19, 2019
Alena is stuck in a mundane marriage and longing for something
different. New clothes. Bigger bling. Flashy cars. Miraculously and
inexplicably, it all happens in a flash and she is finally married to
the man of her dreams, but something still seems to be missing. In all
her excitement, the one thing she's looking for is the one thing she
can't seem to keep.
Click here to get your copy!
What about writing do you love?
I love creating something out of nothing. I feel emotional every time I hold one of my books in my hands because  I know the process started with one simple idea that grew into hundreds of pages. I will admit,  around Draft #4 or #5, I grow frustrated with the book I am writing and I think "I might as well give up on this one. The pages are not developing the way it should. I don't have enough of a story to keep going." And I literally  get up and leave the pages sitting, sometimes for days. But I love the nonverbal camaraderie I have with my own creation. I don't want to give up on a potential best seller and the book doesn't  give up on me. And without fail, after enough dedication to the project, the story comes out  better than  I could have imagined. I love the exhausted yet fulfilled feeling of victory after a book release.
Do you end up doing research for every book?
I do not. Most of my books are fantasy fiction, so I make up the rules as I go. I create the world and  characters completely from my own imagination. The backdrop of my books are placed in supernatural settings; most of my books are set in Heaven while one is set in the dark Underworld of Hades. So I truly explored my own interpretaton of angels, demons, Lucifer and God. 
There is only one book that I did extensive research with; my International Amazon Best Selling book "The Creation Project" is set in Heaven and told from God's perspective. It's a fictitious account of the Genesis story, more specifically Genesis 1 & 2.  I studied up on the biblical accounts of the Geneis story, theological assumptions about Heaven and angels and the background of Lucifer before he was Satan. I wanted to tell the story as Biblically accurate as I could! 
What is your process for coming up with a title?
I admit, choosing a book title is difficult for me!  I can pick out a book title I love only to change it last minute. Usually  I will find a phrase, quote or theme in the book that jumps out at me and I will write down all these possible book title ideas as I am busy scripting the novel.  Then towards the end of my completed manuscript, I will have about a page worth of  book title ideas to consider. 
Once I am down to my favorite five ideas, I turn to my unoffical editor, my husband, Travis to get his insight. Travis is an Emmy-nominated TV Producer and knows how to write for broadcast news and shows. So he's my constant help with story ideas, character names and yes, even book titles when I get stuck. 
What is the best thing writing makes you feel?
I feel significant. I can play "god" while writing about God. I can create a world where my characters come alive. I can watch the scenes unfold and feel exhuberance because I was the one who brought these settings to life. I use my writings to encourage myself. Even if no one else likes my stories, at least I wrote content that uplifted me and ministered truth to me.  At any given moment, I  am  my own cheerleader, my own boss and my own critic as I tumble through the up's and down's of my author life. 
When you're feeling down in the dumps, what book do you read because it makes you feel better?
Of course, I would say The Bible always makes me feel good reading through it 🙂 
And I will say, when I read autobiographies of celebrities, heroic figures, professional athletes or business leaders I admire, those books allow me to take the focus off of my life as I observe the choices and steps of another. And those truthful testimonies describe how he or she got through a difficult time in their life or faced their fears or lost all their money just to recover it again. It makes me feel like I can overcome anything after reading these incredible stories of humility, perseverance and strength. 
About the Author
Sunshine Rodgers is an International Best-Selling author, speaker and
motivator who excels in sharing the hope and light of the gospel in
her books. Her characters experience the love and grace of Jesus
Christ and the beauty of Heaven. Sunshine hopes her pages will get you
passionate about your faith. Her books have been made into audio books
and translated in different languages. Her social media sites and
personal blog reach thousands of readers a week. Sunshine has appeared
in magazines, newspapers and live media interviews and is working on
her merchandise line (available on her website!). Sunshine now enjoys
her days traveling for signings, author events, speaking engagements
and book tours.
More from Sunshine
"Why are we never satisfied? I mean, we can have
houses, cars and money and still want more! If I were to break it
down, I would have to say…insecurity. Maybe we feel like we're not good
enough. I don't know about you, but I compare myself with others
all the time just by looking at social media and feeling like I don't
measure up.My book "The Ring Does Not Fit" concentrates on appreciating what is right in front of you,
celebrating those who are still with you and staying humble.
Because the grass is not always greener on the other side and there
is always more going on behind the scenes that we don't know about.I wanted to explore the issue of contentment in my book.The only way to really get over any personal frustrationand constant comparison is to have
an attitude of thanksgiving and praise where you are thankfulfor what you have, no matter how little or big it is.That's the first step to loving life."– Sunshine Rodgers
Blog Stops
Quiet quilter, July 8
Babbling Becky L's Book Impressions, July 9
Through the Fire Blogs, July 10 (Author Interview)
deb's Book Review, July 10
Debbie's Dusty Deliberations, July 11
Texas Book-aholic, July 12
Blossoms and Blessings, July 13 (Author Interview)
For Him and My Family, July 14
Inklings and notions, July 15
Truth and Grace Homeschool Academy, July 16
For the Love of Literature, July 17 (Author Interview)
Andrea Carmen, July 17
Quiet Workings, July 18
Book Bites, Bee Stings, & Butterfly Kisses, July 19
Just Your Average reviews, July 20
Artistic Nobody, July 21 (Guest Review from Donna Cline)
Giveaway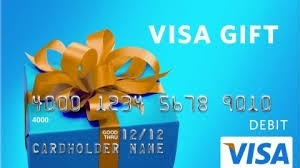 To celebrate her tour, Sunshine is giving away the grand prize of a $40 Visa card!!
Be sure to comment on the blog stops for nine extra entries into the giveaway! Click the link below to enter.
https://promosimple.com/ps/fda3/the-ring-does-not-fit-celebration-tour-giveaway