A River to Cross by C.L. Smith: Author Interview, Tour, and Giveaway with Celebrate Lit.
About the Book
Book: A River to Cross
Author: C.L. Smith
Genre: Biblical Fiction
Release Date: November, 2017
Although human eyes see only a river separating Israel from the Promised Land, primordial powers of darkness are determined to prevent a crossing that will change the world.
In the thrilling sequel to Balaam's Curse, Acsah, Othniel, Jonathan and their friends sort through the rubble of the Midianite war for pieces of the simple and innocent life they've lost. But there is no going back. While nearly drowning in personal rivers of disappointment, grief, and fear, they hardly notice the Jordan River slowly rising to an impassable, raging torrent. By the time they do, Moses is dead. Yahweh has made it clear that Joshua is his chosen replacement, but the people have little faith that this hesitant man can lead them into Canaan.
To bolster confidence, Joshua sends Salmon and another young spy across the river in a reconnaissance mission that plunges them into a world where evil prowls in broad daylight and death waits in the darkness. They escape the depraved city of Jericho only by the quick thinking of a Canaanite girl who risks her life in exchange for a promise of rescue. Now her life and the future of the world depend on crossing that river.
Click here to get your copy!
Author Interview:
What is your writing kryptonite?
Aaaaarrrrrg, Kryptonite! My writing Kryptonite is definitely people.One of my kids calls or texts. My husband comes in to share something interesting he just read. A Facebook notice from a friend flashes in the upper corner of my screen. I love engaging with them and even when I ignore the ring or ding or visual prompt––or remind my husband that this is my writing time, the creative flow is often broken and sometimes very difficult to get back

A huge block of Kryptonite crashed into my world in 2017. A new brother! On April 30, I received a letter from a stranger from Kansas stating he believed himself to be my full biological brother. His birth records had recently been unsealed and his search for biological family led him to me. I almost trashed the letter. Impossible! A scam! The only biological family I had left were my own children and grandchildren. Jim, the one brother I grew up with passed away in 1994. Other brothers did not fit the family history I knew.
But . . . he mentioned the name on his birth certificate: Gary Wayne Osborne. The name his birth mother gave him. My mom told me more than once my name would have been Gary Wayne if I had been a boy. Hmmm. No one else would know that. But . . . I left the envelope on my desk for two days. Finally, with a fair bit of trepidation, I called this stranger, this new brother named Gary. The voice sounded exactly like my brother Jim. Once I saw photos of Gary, I knew he was family.
In a story we will never fully understand, my mother gave birth to Gary before she and my father were married. Gary was adopted out at birth and the records sealed. My brother Jim was born just a few days short of a year after Gary and his birth certificate bore my father's last name. Sometime within that year my parents must have married, but he was still not committed to the relationship. My dad abandoned the family forever about the time I was born, two years after Jim. Then, when I was only nine months old, Mom was hospitalized following a severe auto accident. Jim and I went to live with a great aunt and uncle who lovingly cared for us for ten years while my mom struggled to pull her life back together. Strangely, finding Gary dredged up my childhood longing for a dad and after a roller coaster of strong emotion eventually filled that need with a new sense of family belonging.

Six months after finding Gary, our DNA trail led to a younger half-brother named John. He too looks a lot like Jim and has a remarkably similar sense of humor. Blood bonds can be amazing. I was texting or talking to my brothers multiple times a day as we caught up on lifetimes spent apart. Most days I was absolutely giddy over the joy of having real brothers again. Then unexpectedly, I would cry wistful tears. Missing Jim. Wishing he was here to share the joy. Wishing my mom and I could talk about this. Wishing I could give her a long hug for all the pain she endured and felt too shamed to talk about. I couldn't think about anything else for over a year.
Writer's Kryptonite indeed. But this Kryptonite . . . fell into my life directly from heaven!


What do I love about writing?
I love beautiful words. There is such creative joy in feeling that I have crafted a really beautiful sentence especially when I struggled to get it right.
I love watching people, and my characters are no exception. Even though their strengths and quirks are mostly fictional (beyond what is dictated by their brief biblical story), they seem very real to me. And they all have minds of their own. I love launching into a new scene with a sense of expectancy, knowing that it won't go exactly where I first thought it might. I am really happy to hear readers say that the characters seem like neighbors or friends. They certainly do to me.
I love beautiful places and enjoy creating word pictures of the biblical settings in my books. I have heard some people say Tolkien's descriptions are tiresome, but they are one of the many the things I love about his books. I hope I don't over do the descriptions, but I really want to give people the feeling of being there, seeing the landscape. The place I write about is not a fantasy world as in The Lord of the Rings, but something infinitely more amazing. This is the geographic epicenter of God's war against Evil. Only after Jesus won the Final Battle on the cross, did he send his disciples to the rest of the planet.
What do you love about writing?
I love writing moments when I feel an awesome sense of God's presence. Many times, when I am struggling to make a scene come to life, the answer pops into my head. And I am struck with certainty that the solution or idea didn't come from my head, but His heart.
Do you end up doing research for every book?
Honestly, I have obsessed for years on my research: The Ancient Middle East culture, the land and its flora and fauna, the ancient political history of Canaan, and archaeological findings connected to my story. Right now, I am reading a book on the healing plants of the Bible, things that Acsah and Abihail will learn from Rahab and Shua in their midwife training. But the primary purpose in my research is to find and understand the spiritual message embedded in these Bible stories. I frequently receive wonderful spiritual insights from the biblical scholars who wrote commentaries on Joshua. I think I am on my tenth commentary right now. I don't know Hebrew, but I dig into Strong's Hebrew dictionary a lot and get really excited when a glimmer of inspiration pops out of the particular Hebrew words used in a text. My "research antennae" are at work any time I open my Bible, private devotions or church. It is crazy what you can learn from a seemingly random entry in a genealogy or prophetic message later in scripture.
Novels have to capture the imagination, make the reader care about the characters and their situation. I am excited about what I learn, but I try not to unload so much information that it distracts from the action. I want the readers to see a loving God (who looks just like Jesus) working through the wars and wonders recorded in the book of Joshua, showing how this story fits into the cosmic battle between Darkness and Light.


When you're feeling down in the dumps, what book do you read because it makes you feel better?
Writing generally makes me happy––but if I am feeling down, I usually turn to a fast-paced novel or biography. I have an old novel, Patrick, Son of Ireland by Stephen R. Lawhead beside my bed right now. But writing is a solitary venture, so most of the time when I need an emotional pickup, I go to people rather than books. I will meet a friend for lunch, call one of my kids or my brothers, or even dive into Facebook.

Through social media, I have reconnected with friends and former students from most of the decades of my life. What joy to see photos and learn what they are doing now. I find that if I pray before I open Facebook and watch for clues of difficulties in other people's lives, I frequently have beautiful opportunities to encourage them and pray for them. That gives me a high like no other.

Startling, still-developing personal story! That impressive man on the left? My new brother!
Introducing Gary Schmidt. A tireless advocate for justice issues in the university town of Lawrence, Kansas. A retired psychologist, continuing to use his compassion and wisdom mentoring kids in the often impersonal foster system. And now for the past six weeks, I have been getting to know him as my very own, full biological brother. I couldn't be more proud to claim him as family.

On April 30, with a fair amount of trepidation, I called this stranger in response to his letter suggesting that we might be full siblings. His birth records had recently been unsealed and his search for biological family led him to me. The thing that convinced me to call was the name on the birth certificate: Gary Wayne Osborne. My mom told me several times that if I had been a boy, my name would have been Gary Wayne. This was not a scam. Once I saw photos of him, I did not need DNA evidence to know that he was family.

Gary was born before our parents were married and was adopted out at birth. The records were sealed, and like many adopted kids, he always wondered about his biological family, why they gave him away. In a story that we will never fully understand, our parents subsequently married, had another boy (my brother Jim, born just one year after Gary) and me a year and a half after that. Just before I was born, my father abandoned his family for good.

Jimmy and I were very close through a topsy-turvy childhood, cared for by neighbors and relatives while our mother tried to cope with her losses (which I now realize were much greater than we could have imagined.) In our late teens, my brother joined the army and I packed up for college, leaving my dysfunctional childhood behind. Jim died in 1994, but the two of us had drifted apart long before that.

My new brother has been stirring up a lot of long-forgotten memories over the past six weeks, little nuances in his voice and smile that evoke "our" brother Jim. Sometimes I cry wistful tears wishing Jim was here to share in this, and sometimes I get absolutely giddy over the joy of having a real brother again. I have been doubly blessed with brothers.
About the Author
C.L. SMITH, former missionary and junior high English/history teacher, has been captivating audiences around the world for years with the timeless thrill of biblical tales. Now in her retirement years she is writing The Stones of Gilgal biblical novels. The books weave her lifetime love of learning and people into the fabric of obscure ancient texts, creating an unforgettable tapestry of rich scenes and colorful characters.
The narrative unfolds from the viewpoint of six minor biblical characters who experienced the miracles and mayhem of the era of Joshua (stories recounted in the last half of Numbers through parts of Judges) bringing this ancient world to life. This deeply-researched telling, of old stories makes them new again and relevant to our world today. She has completed three of six books in the series. The books are chronological, each adding layers to our understanding of the characters and their life situations, but each book can be enjoyed as a story complete within itself.
Learn more at www.stonesofgilgal.com
More from C.L. Smith
HAVE YOU EVER?
tried reading Old Testament stories and wondered why such violence is found in the Good Book?
heard anyone say, "I like Jesus, but the God of the Old Testament seems so blood-thirsty and vengeful"?
wondered how Joshua's army—slaughtering whole towns because God told them to—was different from ISIS and other militant religious armies today?
Have you ever wished you had good answers for people who ask those questions?
Imagine a story that deals with those questions and reads like the high adventure of an epic fantasy novel. Well, you don't have to imagine. The Stones of Gilgal novels tackle those tough questions.
A River to Cross is the second book of The Stones of Gilgal series––but plunge right in! Each book can be read as a story complete within itself.
Background from book one: The children of Israel celebrate their arrival at the border of Canaan, their long-awaited Promised Land. But the evil prophet Balaam has been hired to stop them. His plot turns their joyful celebration into a nightmare. Balaam's Curse threatens the very existence of God's people on earth, leads to the death of the last of the Exodus generation, and leaves their children reeling.
Setting for book two: The crisis is past. Acsah, Othniel and friends begin picking up the pieces of their shattered lives. Their parent's generation is gone, but against all odds, they survived the rebellion, plague, and war initiated by Balaam's Curse. Like a loving grandfather, Moses gathers his people together for his final words. He reviews the covenant law and appoints Joshua as their new leader. The people grieve the loss of their mountain of strength. But inspired by the passion of his farewell speeches, the people look to the future with fiercely bright hope. They will cross the Jordan and claim their inheritance. What could possibly go wrong?
The Characters
Six of the major characters in this series are minor but real people found in scripture. They all came of age during the era of Joshua, experiencing the transition from the Wilderness Wanderings to finding a home in the Promised Land. They all crossed the Jordan, witnessed the fall of Jericho and the sun standing still at a word from Joshua—life-changing events shaping them for leadership roles as mature adults in the book of Judges.
Othniel, who becomes the first hero-Judge of Israel––Judges 3:7-11
Acsah, only daughter of the heroic Caleb––Judges 1:12-15
Rahab, the courageous Canaanite harlot not only saved by faith but honored with a place in the lineage of King David and Jesus Christ. Joshua 2
Salmon, prince of the tribe of Judah, future husband of Rahab––only found in genealogies: Ruth 4:18-22, Matthew 1:5
Phinehas, grandson of Aaron, warrior of righteousness and future high priest––Numbers 25, 30, Joshua 22, and Judges 20,
Jonathan, grandson of Moses––Judges 17-18
Plus Abihail, fictionalized daughter-in-law of the biblical Achan, Joshua 7
Blog Stops
Inklings and notions, June 16
Blossoms and Blessings, June 17 (Author Interview)
Batya's Bits, June 17
For the Love of Literature, June 18
Emily Yager, June 19
Betti Mace, June 20
Older & Smarter?, June 21
Library Lady's Kid Lit, June 22
Artistic Nobody, June 23 (Author Interview)
Mary Hake, June 23
Texas Book-aholic, June 24
Through the Fire Blogs, June 25 (Author Interview)
She Lives To Read, June 26
deb's Book Review, June 26
Debbie's Dusty Deliberations, June 27
A Baker's Perspective , June 28 (Author Interview)
For Him and My Family, June 29
Giveaway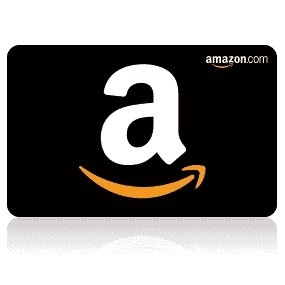 To celebrate her tour, C.L. is giving away the grand prize of a $50 Amazon gift card!!
Be sure to comment on the blog stops for nine extra entries into the giveaway! Click the link below to enter.
https://promosimple.com/ps/fc82/a-river-to-cross-celebration-tour-giveaway